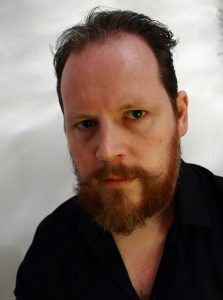 Robert JE Simpson is a freelance writer, broadcaster, publisher, artist and cultural historian from Belfast.
Formerly the official archivist for Hammer Films, he was founding editor of Diabolique magazine. He has written for magazines, is a regular contributor to BBC Radio Ulster on cultural matters, and is co-founder and host of CinePunked – a group dedicated to the exploration of film via live events and podcasts.
He's currently working on books about Hammer Films and the Titanic.