Please visit the Octocon 2019 website for details of this year's event!
The Octocon 2018 programme is live!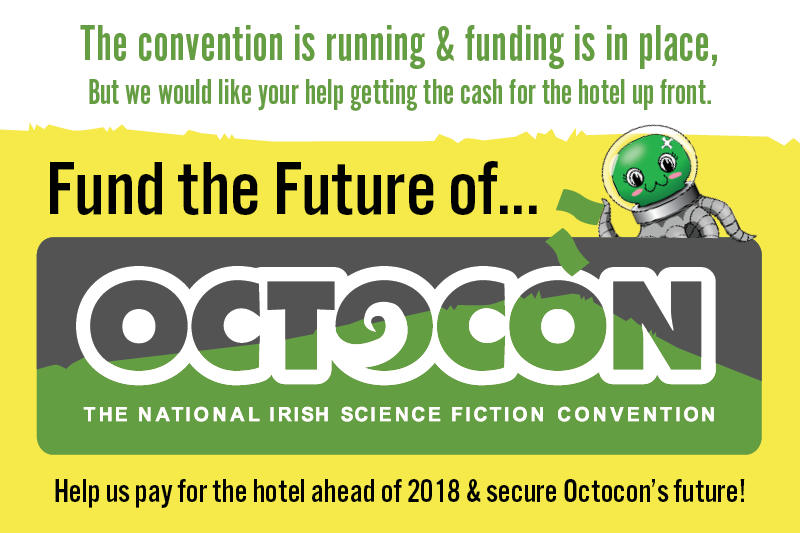 http://www.gofundme.com/octocon
Don't worry: the convention is definitely going ahead, and some funding is in place. But we find ourselves in unexpectedly urgent need of funds so that we can pay the convention hotel in advance and ensure the smooth running of Octocon 2018.
In its 26 year history, Octocon has faced many challenges, and this year has been no exception. We unexpectedly had to change our location earlier this year, and due to the rising costs of hotel space in Dublin, we've ended up with an unforeseen liquidity issue because the hotel requires full payment ahead of the convention.
(In previous years, we've been able to pay hotel costs on or after the convention weekend, but this year we need to pay them in advance.)
Therefore, despite the chair's offer to shoulder the burden personally, the committee has unanimously decided on the unusual step of creating this GoFundMe campaign to ask you, as fans and supporters of Octocon, to help us ensure the smooth running of the convention.
We will use your donations to pay the hotel and suppliers up front, and increase the convention's financial security.
All funds above our goal and taken during the convention will be invested in future Octocon events, such as the one-day event planned for 2019 and the next full weekend Octocon in 2020.
---
We are delighted to announce that Colleen Doran is joining us for this years Octocon as one of our Guests of Honour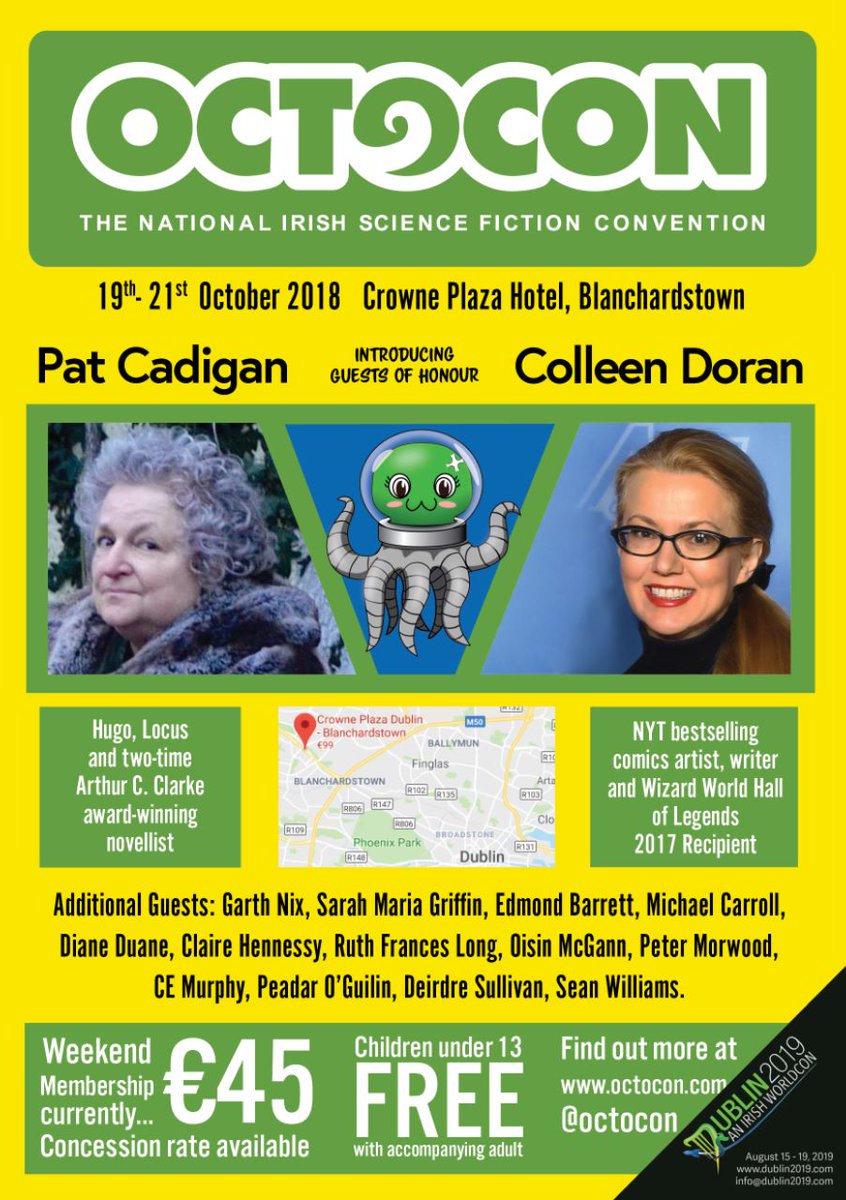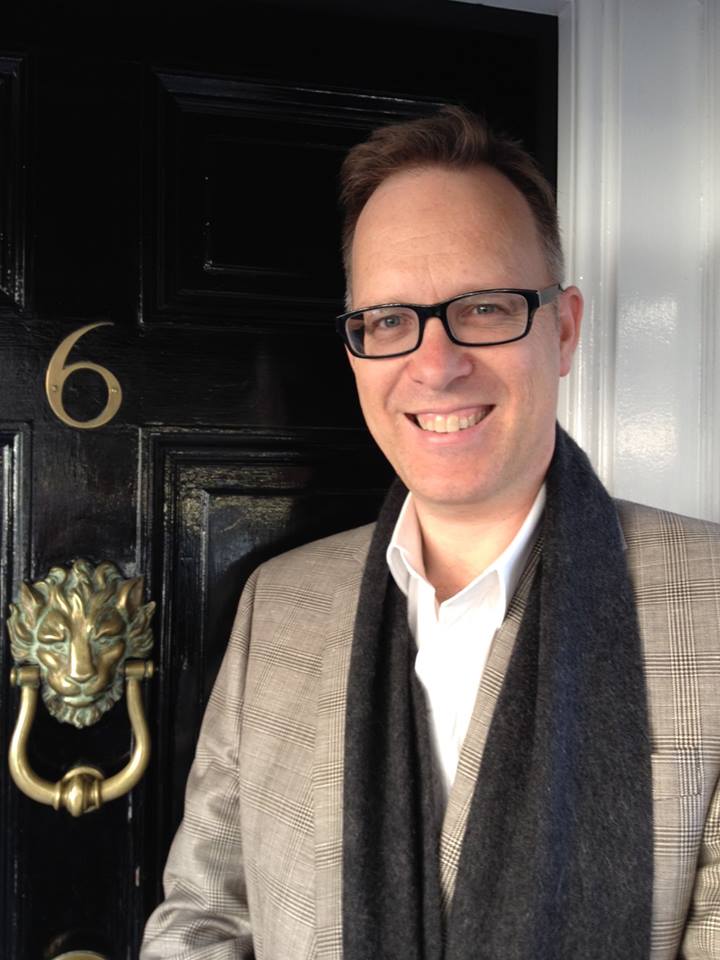 Come and meet Garth Nix at this years Octocon. Garth will be joining us as a guest in October. A certain Octocon Octopus may have a bit of a surprise in store for Garth's fans, check back here for an announcement later this week.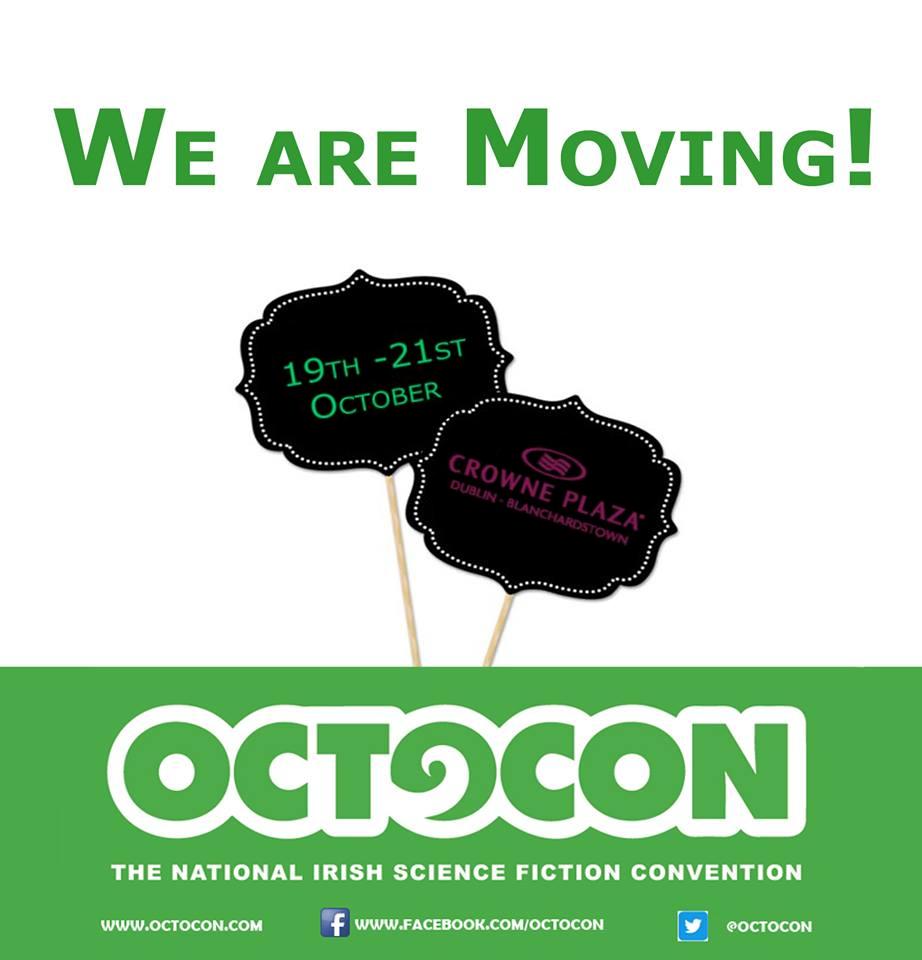 Octocon will be taking place on the 19th to 21st of October 2018 in the Crowne Plaza Hotel in Blanchardstown, Dublin 15, Ireland.
Pat Cadigan has agreed to be a Guest of Honour at #Octocon2018. We look forward to talking all things which blur the lines between tech and biology.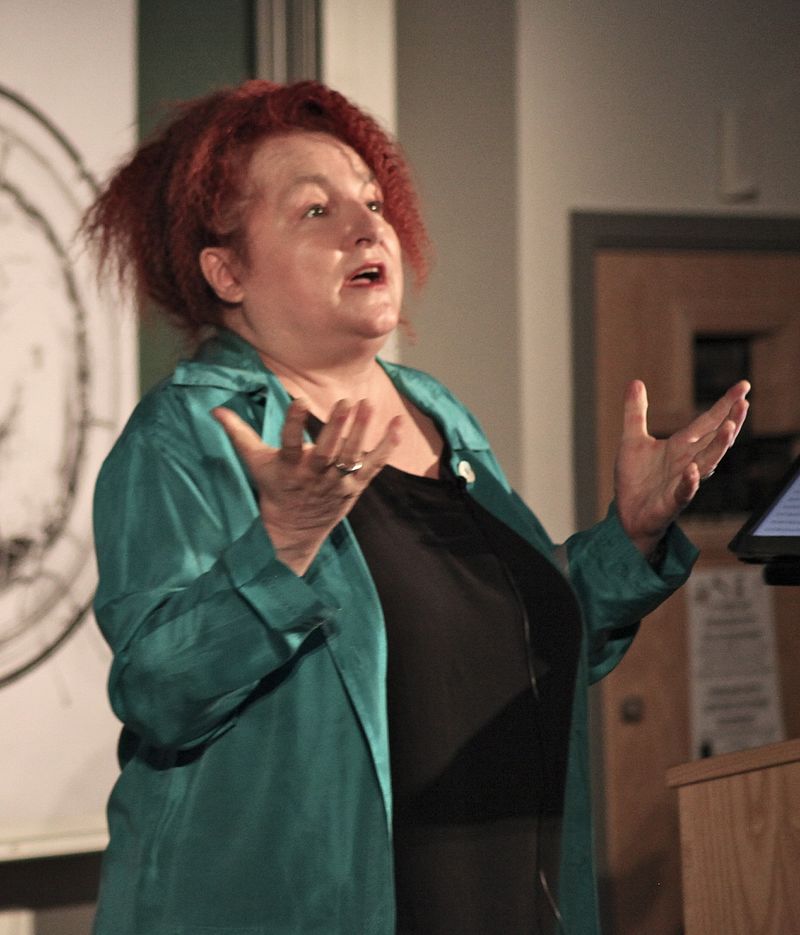 Just to let people know, we are not a red roped convention. Our guests of honour and guests, roam the convention, being on panels, going to panels; taking part in the convention and conversations.
There are no signing fees or photograph fees.
There is only one arranged signing for our Guests of Honor and that is after their interview on Saturday.
Guests are generally happy to sign a book or comic if asked nicely after a panel or even in the bar.
Octocon 2018 registration now open!