Saturday 20th October 2018, 5pm – 6pm
Did you know that there have been movies about dinosaurs for over a hundred years?
Long before Jurassic Park, there were many dinosaur films. Some were pretty good, some were downright weird, and some were so bad that their own producers tried to destroy them entirely!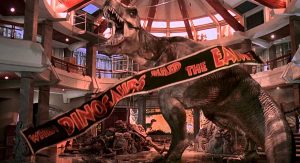 At Dinosaurs at the Movies, the Dino Guy takes you on a whistle-stop tour all the way back to 'the stoopid ages' of dinosaur cinema and right up to the Jurassic World era, checking out everything in between – hold on to your butts, because this one gets a bit zany!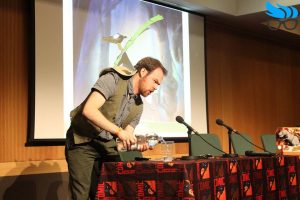 Find the Dino Guy at:
Facebook: https://www.facebook.com/DinoGuyIRL/
Twitter: https://twitter.com/DinoGuyIRL
Website: https://geekireland.com/author/galvasean/